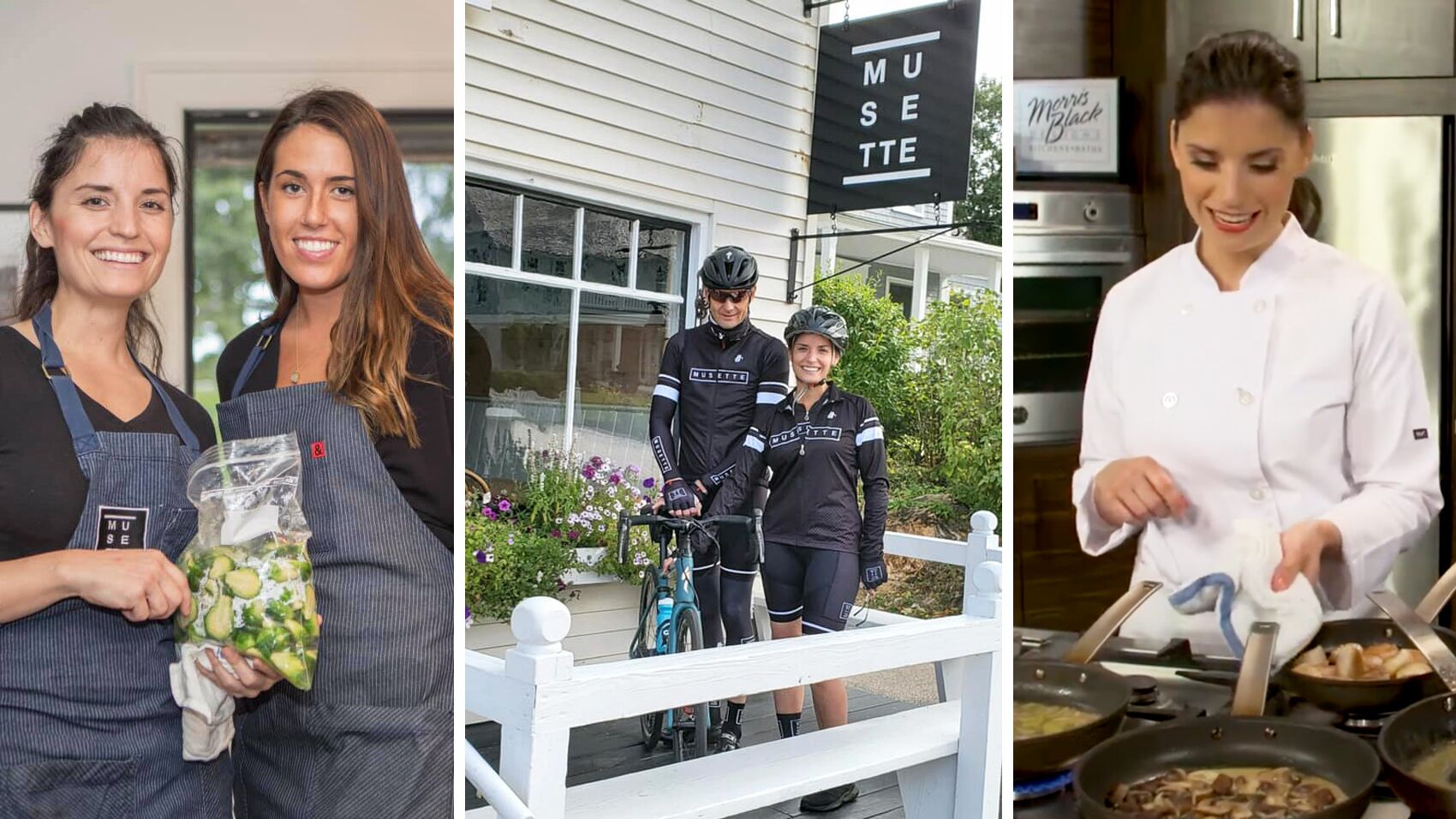 Selena Roy grew up in a small town in Pennsylvania. Naturally, her first job was as a server in a family restaurant! Her love of food and experience in the hospitality field made her want to strive to open her own business. Culinary school and family ties brought her to Maine, where she excelled and graduated from McIntosh College in Dover, New Hampshire. Here she earned a certification from Le Cordon Bleu Schools.
Selena's externship brought her to the White Barn Inn in Kennebunkport, Maine working for renowned chef Jonathan Cartwright – where she learned skills in baking and pastrymaking. Her next stop was Vanderbilt Grace located in Newport, Rhode Island, where she was a part of the opening team! Hoping to learn more about the kitchen overall, she traveled to Morris, Connecticut and the Winvian, a Relais and Chateau property focusing on organic gardening and the splendor of each ingredient.
After learning as much as possible from those amazing chefs, Selena decided to open a food truck. In 2012 her food truck focused on utilizing and appreciating the marvelous ingredients and flavors from the area. The truck is called Mobile Musette and provides serves including private parties, wedding catering, and venue catering. Selena brings her deep knowledge of casual fine dining to Mobile Musette and as such the truck is schedule throughout the season.
After several years, she missed the state of Maine and the lovely people that live here. Upon her return, she contacted former teacher and now friend Jonathan Cartwright, about job opportunities and utilizing her food truck. Selena was pleased to hear about Musette! In the years to follow, Jonathan and Selena worked closely to construct the current services at the restaurant. Together they own Mobile Musette and continue to strive for the best hospitality experience.